Carefully crafted plugins, created for existing needs and designed with you in mind.
Get going within minutes. Change the way you use WordPress. Refreshingly simply, and yet customizable for all your projects.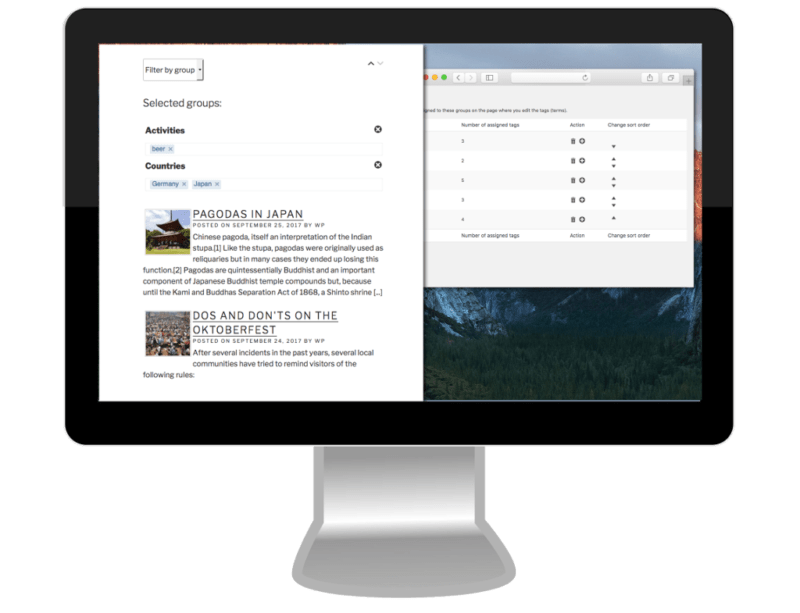 Not ready for premium?
Try a free plugin and get comfortable with the look and feel.
What users had to say:
Nice things. And great ideas.
Tag Groups Premium is a gift
For my site Tag Groups Premium is a gift as it made my site much better for my clients. It improves their search. Christoph is the best in his support.

Ilonka van den Ancker
An amazing product, well designed & a brilliant developer!
Software doesn't make itself. The people that design, code and test is what determines a great product from a good idea but pro execution.
I bought this plugin only a few days ago as I had an idea for search feature on my website (adapnation.io) to help people sort through our growing collection of healthy meals. With little expectation of what was possible, this tool quickly fuelled an exciting new project that has the opportunity to make a big difference in how we position our business.
Steve Katasi
Giving back to the community: My free plugins

launched in 2012

launched in 2015
So happy to have found this
Have a site I'm redesigning with oodles of tags which were sorted manually (hardcoded in their sidebar template). This plugin is exactly what I needed. It's now easy to manage tags by group in admin. And with a little CSS TLC, will look great on the front-end! So happy to have found this. Great work!
mattrock1
Stay in the loop.
I love to share what's been cooking.