Make your website stand out with a visually compelling tag cloud: Display your tags in a gorgeous spiral or floating like waves.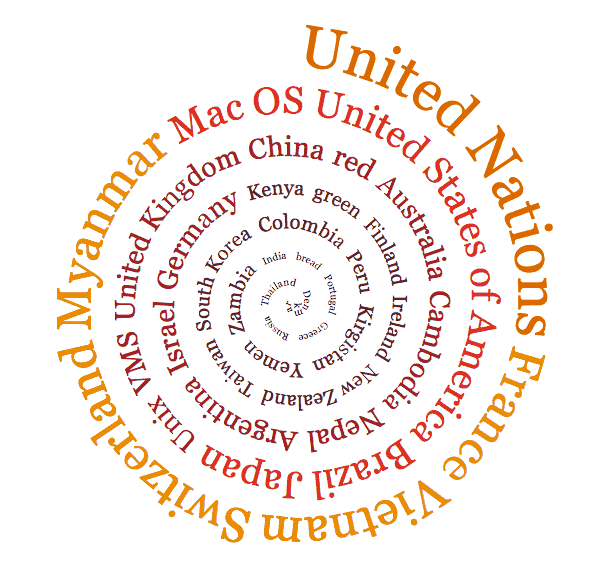 Today we launched our latest plugin: Chatty Mango Tag Cloud. We are excited that we are able to present you a result that we consider the most beautiful among most tag clouds that we have seen so far. Say good-bye to tag clouds that simply pile up words!
Honestly, we found it difficult to decide between the spiral and the wave shape. So we simply included both in one plugin.
The plugin has "auto" settings that try to adjust the tag clouds to the available space, to the number of tags, the various font sizes and other criteria. You can fine-tune these settings, or experiment with own colors.
Read more about the Chatty Mango Tag Cloud plugin here and check out the demos. The plugin is available at Codester. Future updates are free.