Secure Checkout by

Prices are for 1 site, including 1 year free updates and support. VAT may apply depending on your country. Subscriptions auto-renew, unless canceled.
---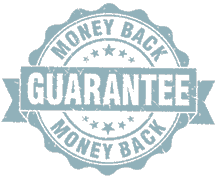 30-Day Money Back Guarantee
You are fully protected by our 100% Money Back Guarantee. If during the first 30 days you experience an issue that makes the plugin unusable and we are unable to resolve it, we'll happily consider offering a full refund of your money.
---
Frequently Asked Questions
You find more answers in the Presale FAQs. The EULA (End User License Agreement) is available here.
Customers About Tag Groups Premium
super-helpful
I've got more to explore, but I can see the options are just what we needed!
Heather
Brilliant tool
Brilliant tool for sorting your tags with great support.
Jake Harrison
An amazing product, well designed & a brilliant developer!
Software doesn't make itself. The people that design, code and test is what determines a great product from a good idea but pro execution.
I bought this plugin only a few days ago as I had an idea for search feature on my website (adapnation.io) to help people sort through our growing collection of healthy meals. With little expectation of what was possible, this tool quickly fuelled an exciting new project that has the opportunity to make a big difference in how we position our business.

Steve Katasi
Tag Groups Premium is a gift
For my site Tag Groups Premium is a gift as it made my site much better for my clients. It improves their search. Christoph is the best in his support.

Ilonka van den Ancker
Great Product
This product is exactly what I was looking for. Works as advertised and the team's support is superb (far better than any plugin we have used so far).
Highly recommended.
Marc
Lovely options for sorting a lot of posts
I've just added this to a school site, and the students are loving the toggles for sorting and finding classes that they want.
Lisa Norman