If you use the popular eCommerce plugin WooCommerce, you are probably familiar with the standard template where each product can reveal some further details under the "Additional Information" tab. This additional information can be "Weight" or "Dimensions", or any custom attribute that you created on the back end.
Now you can also display ordinary product tags in the "Additional Information" section. These tags will serve as attribute values (in the right column), while tag groups serve as attributes (in the left column). All you need is the latest version of Tag Groups Premium.
When you create a product attribute, you can choose to "enable archives", that means to link each attribute value to a list of products that all use that particular value. Product tags, on the other hand, are always clickable.
New Settings Screen
If you have WooCommerce installed and activated, you find a new tab in the Front End settings. There you have two checkboxes:
One lets you add tag groups and their tags to the attributes section ("Additional Information") of the product. Of course, we display only groups and tags that you use with that particular product.
The second one removes the "Tags: …" part from the single product view so that the tags don't appear twice. Your product categories will still be in place, but tags are used only as additional attribute values.
Since we are already replacing the template, we also added an option to set the separator between attribute values and tags.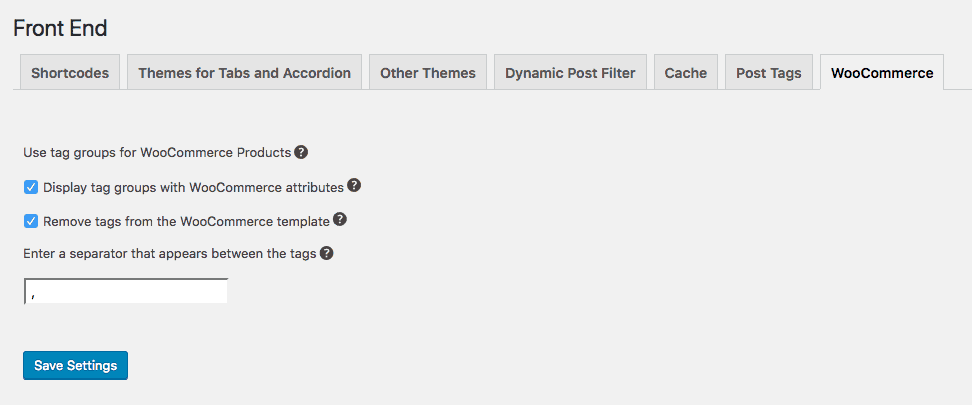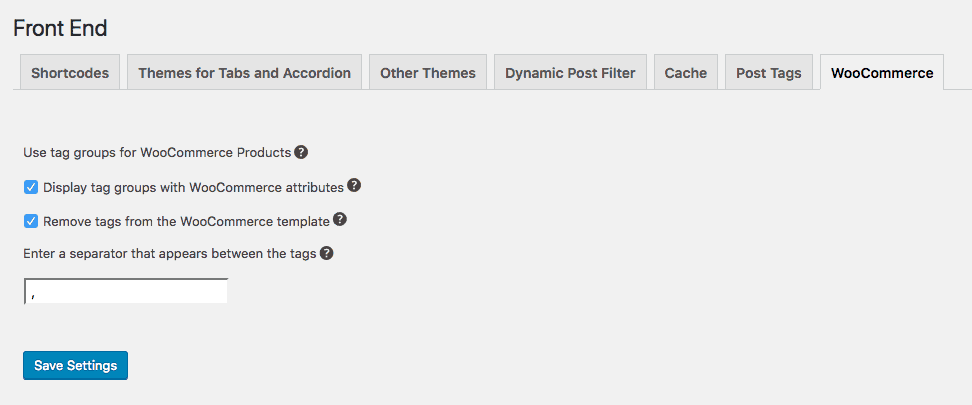 Please note that these two option will only work if your theme doesn't replace the default WooCommerce templates.
Get the Latest Version
As usual, you can update the plugin from the admin back end. If you don't have it yet, you can buy the plugin from Codester.