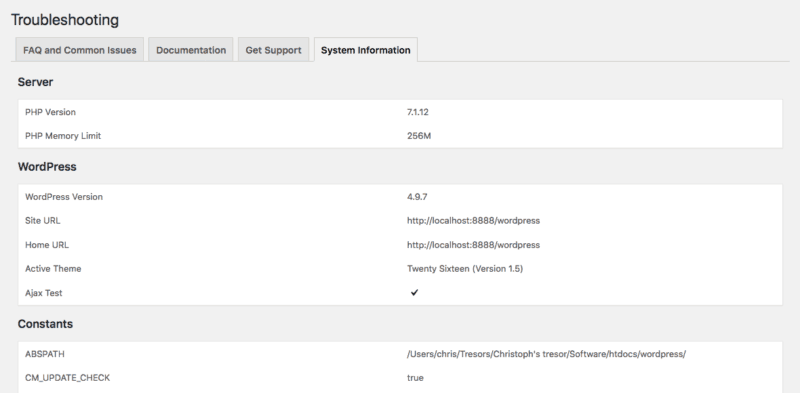 This update of the free Tag Groups WordPress plugin aims to improve the user experience on the back end.
Plugin authors should always be conservative about moving the settings into their own top-level menu. I think that the amount of required settings should justify this prominent position. And I feel annoyed when a top-level menu reveals nothing but a scanty page, or a good deal of promotion.1
Keeping it Simple
The Tag Groups plugin has tried for years to confine the growing amount of settings to one page, organized in tabs. Only the tag group administration needed to be separate from the moment when I added post and tag filters because the links from the groups to the filters depend on the taxonomy.
The tipping point was reached when I realized that (particularly in the premium version) the entire settings page reflected the development of an ever growing organism rather than being organized in a meaningful and usable way.
New Pages And Help Icons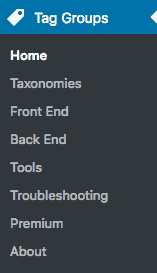 During the changes, I moved the "System Information" page from the premium to the free plugin and added a diagnostic tool for Ajax. I also add links to important parts of the documentation and some FAQs to the backend.
The menu item is now always called "Tag Groups" – regardless of whether you are using the free or the premium plugin.
A new "Home" page offers an overview of your enabled taxonomies with stats and direct links to the tag group administration pages. Much of the explanatory notes is now hidden behind "help" icons.
The result is a much clearer structure and fresher view. I hope that you enjoy it as much as I do.
I feel the same about plugins that force their users to download an update every time the author confirmed the compatibility with the latest WordPress core version. ↩