You want to present your WordPress content in the most user-friendly way. One of the key features to achieve this is a clever live post filter that lets your visitors find your content intuitively and without hassle.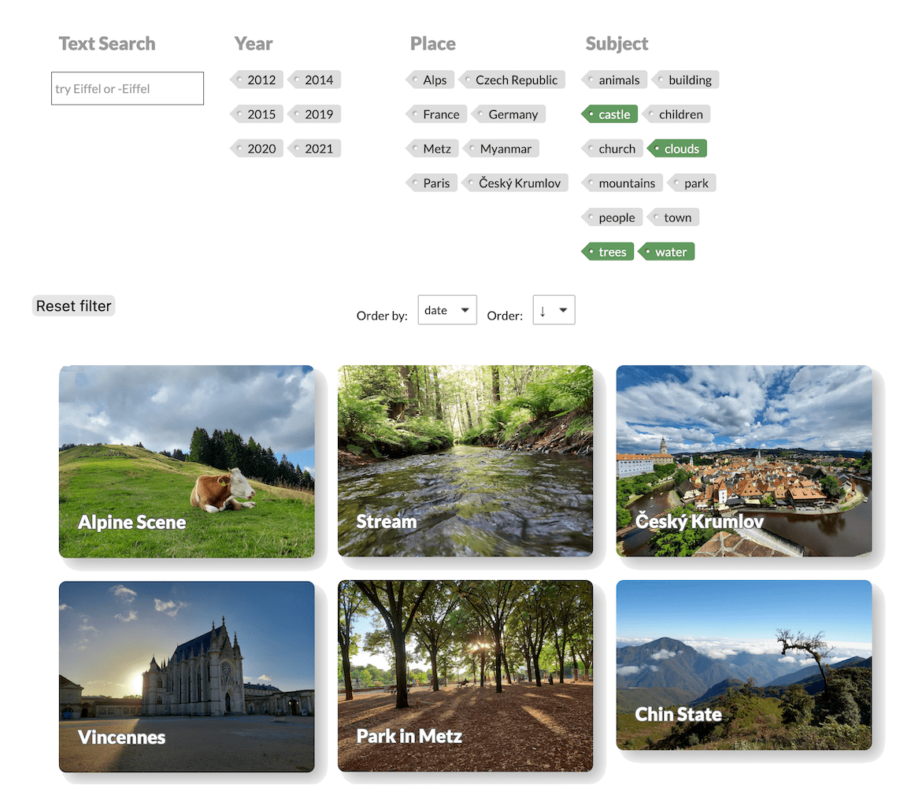 If you reach a certain amount of posts, you cannot rely on the default WordPress post search anymore. Your visitors will find it difficult to browse through pages of search results and leave your site. It is much more enjoyable to select the search criteria in a post filter that dynamically loads the list of matching posts with Ajax1. The actual database search happens in the background without reloading the page.
WordPress provides tags (or keywords) out of the box. Tags are a very powerful way to organize your posts semantically. The shortcoming, however, lies in their plain structure that doesn't allow you to sort them into groups or categories. WordPress doesn't let you find posts that were tagged with "Paris" OR "Tokyo" OR "New York", AND that must in any case have the tag "2021".
The Tag Groups plugin adds that missing logical structure. It lets you organize your tags into groups and provides a tool to show posts that match a selected filter. You can now define a logical operator for all tags within a group, and a different operator that works between the groups.
The post search filter of the Tag Groups plugin is highly customizable:
Search the database with hierarchical logical operators
Filter by keywords (tags) and by text
Display the keywords as toggle switches, buttons or tags
Arrange the menu and the posts where ever you like
Let visitors change the sort order
Restrict the live post search to a certain subset of posts
Customize the post template and integrate data from custom fields
and much more
Once you organized your tags into groups, you can even add a filterable tag cloud:

Footnotes