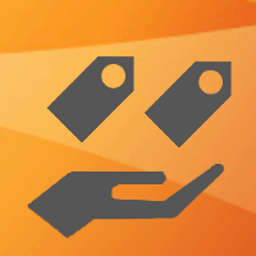 Tag Groups Premium is an extension of the free Tag Groups plugin that helps you organize your tags in groups. It adds a variety of additional features:
Dynamic Post Filter: Use your tag groups and tags for a dynamic 2-layered post filter on your pages.
Meta Box: The premium plugin brings the tag group feature to the post edit screen. First select the group and then among the tags that belong to this group.
Permissions: Choose which users are allowed to create and edit tag groups: authors, editors or administrators.
Additional Tag Clouds: The plugin also comes with a new shortcode for tag output in a table.
and more
The plugin Tag Groups Premium is available at Codester.
On the Frontend
Dynamic Post Filter
Imagine you run an online shop. Your products are tagged with colors and sizes. You decide to group the tags "red", "green" and "blue" under "Color", and the tags "S", "M" and "L" under "Size". Wouldn't it be nice to let your customers choose sizes and colors and view a list of products that match these criteria?
The Dynamic Post Filter displays a list of products that match selected tags. Alternatively the filter can skip the tag selection and display all products that match the selected groups.
A special filter lets you search for items that match at least one of the tags from each group, but must have a tag in each of them. Search for blue or red t-shirts of sizes M or L. Or display photos of landscape or architecture or food taken in Brasil or Norway or Japan. Or filter your travel blog posts by places (Grand Canyon or Pyramids or Himalaya) and years (2004 or 2014).
On the Backend
Meta Box
Replace the default box to add tags to a post with a box that lets you select tags sorted by groups.
Some features that show you how powerful this tool is:
Add all tags of one group with the click of a button. If you often need to add the same set of tags, instead of clicking on always the same tags, you just join them in a tag group. You can have multiple tag groups, defining sets of tags that can now be inserted in one go.
Restrict the creation of new tags, or moving tags to other groups. You can restrict it for everyone, or grant exceptions for higher user roles (administrator, editor, author).
See immediately by color if your tag is new. That way, reduce the risk of accidentally adding a new tag by misspelling the existing tag that you actually wanted to enter.
This even works with custom taxonomies, like product tags.
Other
The output format of the Dynamic Post Filter can be customized
The Meta Box is compatible with the Polylang plugin.
Tag Groups Free or Premium?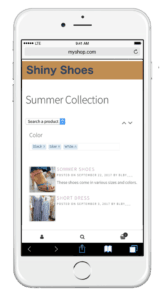 In a nutshell: While the free Tag Groups plugin gives you all you need to organize your tags in groups and to display them in tag clouds, only the premium plugin adds the full range of tools to use your tag groups with posts.
Check out the feature comparison.
Useful Links